Valentines Day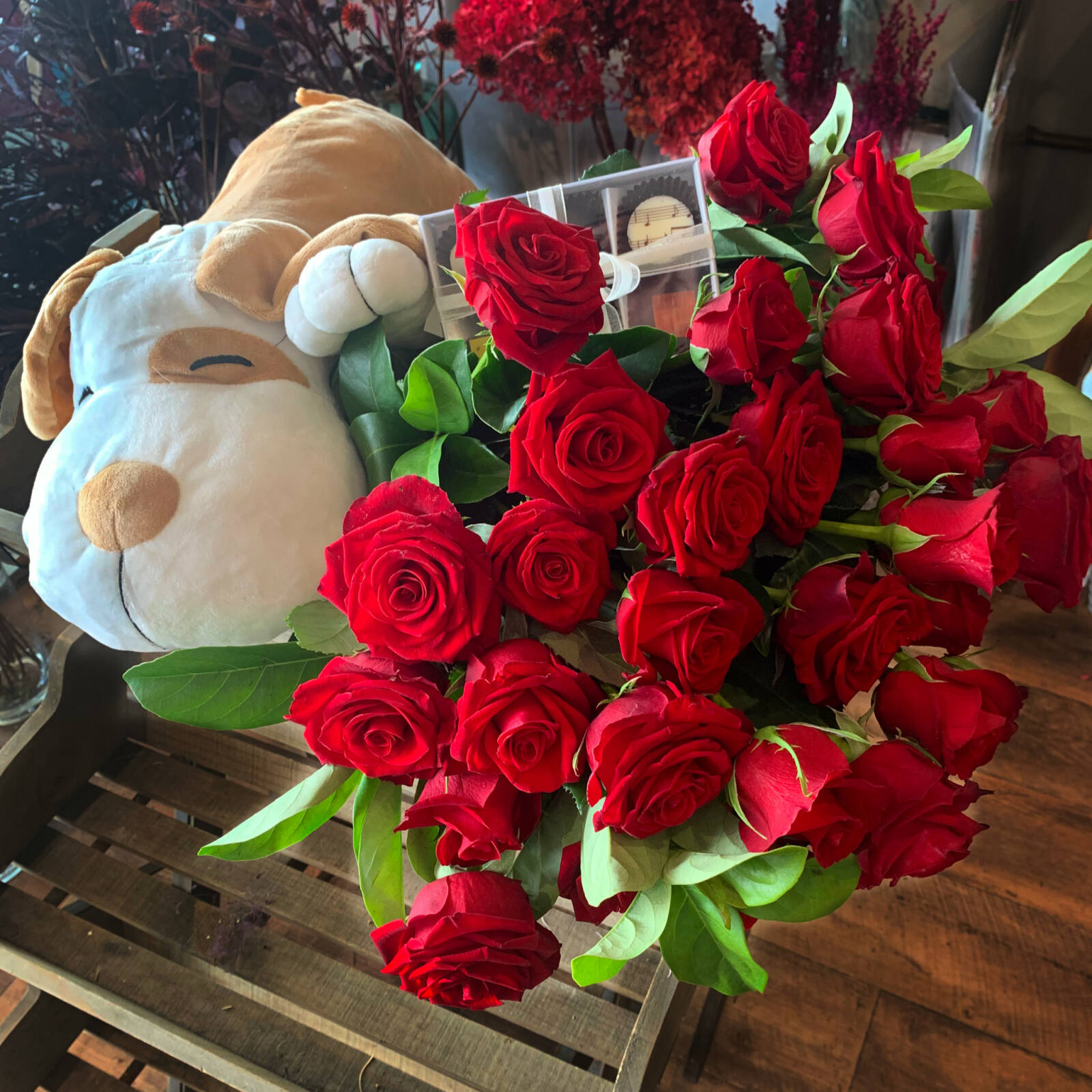 Valentine's Day is Sunday 14 February 2021 and we're raring to go! Call or stop by our shop - we'll be here till all the flowers are gone!
We have everything from your classic red roses to ... whatever was most beautiful in the flower market. Add a cute cuddly bear or monkey, sensual candle or indulge with delicious, handcrafted, locally made chocolates and macarons. We're happy to mix, match and combine to make your Valentine's Day memorable.
Select from our suggested designs below or talk to one of our expert 'love doctors' (florists) to create your unique vision. Any of our designs can be scaled up or down to suit your budget.
We know that this year its over the weekend, but for the extra "WOW" factor, have your gift delivered to them early!
We personally deliver all our flowers and do not use courier companies - we ensure your flower arrive just as beautiful as when they left our shop. Valentine's Day deliveries start at 6am and continue through the day and into the night, until there are no more flowers left...
Due to the current COVID situation we will be limiting on-the-spot bouquets, but will have a range of bouquets ready-to-go to get you on your way quickly and safely. Call us now so we can prepare exactly what you want for pick-up or delivery.
Use our contact form, call us on 02 9317 4234 or come into our beautiful shop at 345 Gardeners Road, Rosebery, NSW.